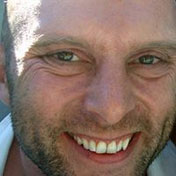 Welcome to my website. This site provides details of my pet projects:
All of these projects are my own and were implemented over the last ten years. The procedural animation system, contact form and bvhacker are all open source and are hosted on GitHub.
virtual worlds
I started my Second Life projects back in 2007. The Animazoo shop is still profitable and the customer care bot is still up and running. But a few years ago my interests swayed more towards HTML5 technologies, as innovation in VR in general seemed to wane for a while there.
Though fortunately not for long it subsequently turned out – with both High Fidelity and Second Life 2.0 both on the horizon, things are looking very interesting. Both platforms are touting deeply integrated support for the growing plethora of virtual presence enhancing devices, many of which have tumbled in price over recent years. I am building up a rig comprising Oculus Rift 2, an Emotiv Insight and various low end depth cameras, motion capture devices and input devices.
background
In a life previous, I was a software developer, specialising primarily in C++ (video processing, network management tools) but also with smattering of Java (device porting for J2ME games).
I have bachelors degree in electrical and electronic engineering (audio systems specialisation) from Brunel University and a masters degree in computer science (multimedia applications and virtual environments, distinction grade) from The University of Sussex.
~ davedub jan 2016